You probably know that foot massagers rejuvenate tired legs and relieve tension from our calves. In other words, they are a bliss for the lower body. The chances are that you might be looking for the best calf massager to obtain all the soothing benefits attached to a well-made massager. So, let's get to business by introducing you to the best calf massagers available nowadays.
Best Calf Massagers of 2023 in UK
If you are after a good calf massager that will help relax your leg muscles, this product is for you. Seriously, this thing will offer you the perfect massage experience from the comforts of your home. Believe it or not, many people with painful symptoms have reported that their leg pain got better from the use of this product. According to them, it's as good as having a go-to physiotherapist at home. Of course, it may not be a substitute for any treatment. But then, it does relax your legs just like a real massage.
For those who don't know, this massager has three massage modes and three different levels of intensities to help treat the sore muscles. It's so relaxing that you will see a positive effect on your emotional wellbeing too.
Pros:
This professional leg massager can be adjusted as per needs, which is to say that it can fit any leg or foot size.
To avoid overuse, the massager will shut off automatically after nonstop use for 20-odd minutes.
The material used is soft, high-quality, long-lasting, and of course, skin-friendly too.
It comes with a branded storage bag to keep everything and to make it easy to travel with.
Cons:
You will have to use this air compression massager carefully to ensure that it lasts long.
---
For affordable and enjoyable calf massage from home, feel free to pull the trigger on the FIT KING Air Compression Leg Massager for Foot and Calf Circulation Massage. It really helps treat sore muscles after a run, workout, or a long day of standing. Your legs will feel a lot lighter after use. Of course, you can set the pressure high or low based on your preference, as this thing offers three different levels of massage intensities. Better still, you can easily control the functions through the handheld controller.
It's fully adjustable too, allowing it to fit most legs. On the whole, it's a great drug-free alternative to treat muscle pain or fatigue around the legs. There's no way you can use this massager and not feel better.
Pros:
This calf massager can be used by athletes, older persons, or anyone suffering from poor blood circulation around the legs.
It also comes with the advantage of being portable. So, you can take it with you on your next trip.
Considering the quality, the price of this calf massager is pretty reasonable too.
Cons:
The included cable/wire could have been a little longer as opposed to being too thick.
---
The RENPHO Leg Massager will massage your thighs, feet, and calves via inflation and deflation. It relaxes the leg muscles and improves blood circulation while reducing the syndromes of restless legs. Keep in mind that it has six different modes and four levels of intensities. It's all about setting it to your preference by using the handheld controller. So, you don't have to be an Olympic lifter to use this product.
Even a person whose legs have gotten sore from just hours and hours of sitting can use this leg massager to improve the situation. Seriously, it's amazing how this thing squeezes the targeted area without causing any pain. Try it because it's truly a great pain reliever. Your leg muscles will be back to normal again sooner than your expectations.
Pros:
Since it comes in pairs and not as an individual part, both legs can be massaged at the same time.
It has an auto timer of twenty minutes. To prevent overheating, it shuts off once the 20-minute mark is crossed.
The massager is packed very well, and the included instructions are easy to absorb.
To protect your investment, the RENPHO Leg massager comes with a two-year warranty.
Cons:
It doesn't have a charging capacity. So, it needs to stay plugged at all times for you to use it.
The leg massager is a bit loud. The sound level can be compared to the noise made by your regular beard trimmer.
---
The IKEEPI Electric Leg Massager Air Compression Foot Massage is a godsend product for tired, aching, or swollen legs. It doesn't claim to treat anything, but it does wonder by improving the blood circulation at the targeted body part. Of course, the results are instant, which is to say that you will experience immediate relaxation and comfort. Not to mention that this calf massager can be easily adjusted to change the intensity and size to suit the needs of the person using this product.
For your safety, it will turn off after fifteen minutes of nonstop use. For quality-related issues, you can also approach the company anytime within a year because this foot massager comes with a 12-month warranty.
Pros:
As advertised, this massager is effective enough to improve your general ability to walk, run, or do any activities involving your legs.
Compared to other calf massagers out there, the IKEEPI electric foot massager is sold at a bargain price.
It's so easy to use that you won't even feel the need to go through the product instructions.
Cons:
Some users may find the massage a bit intense for their needs. On the bright side, they can tie the massager a bit loose to make it less intense.
---
For a first calf massager at a budget price, you can't go wrong with the Oliver James Leg Massager. Although affordable for a product of this nature, this leg massager works as good as other high priced self-pampering tools out there. It offers four different settings to provide varying intensities of leg massage. You can also adjust how 'gripped' your feet should feel. Basically, nothing will feel forceful.
You can adjust it down to your preference to relax and relieve muscle pain without any discomfort. Seriously, getting massaged by this well-made device will prove to be a pleasurable experience. You will actually look forward to your next massage session.
Pros:
It features an advanced heat function to add warmth, which makes the massage more effective than usual.
As advertised, this thing is comfortable to wear and easy to use. It's also easy to travel with.
The lower setting is quite mild, and the strongest setting is seriously intense. So, there's room to work your way up.
Cons:
Although it's a portable leg massager, the makers don't provide a storage/travel bag.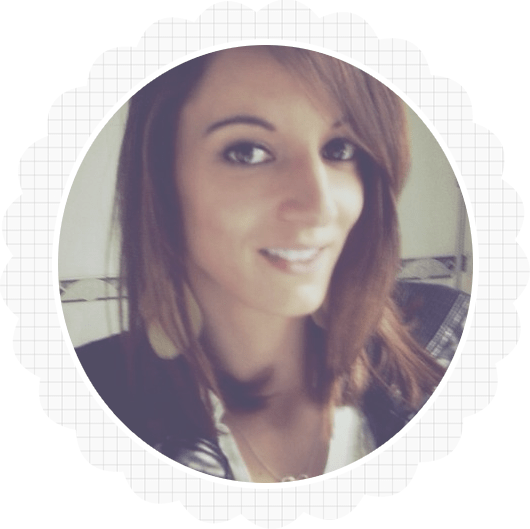 My name is Maria. I am a fitness instructor by morning/evening, & an avid reader & fitness coach when I can fit it in. I write about being a new mom, a fitness instructor, a wife, and a lover of life!