I've always been a warm sleeper, and a simple blanket was never enough! It was even worse when I had to live in cold places because of work. Then I was introduced to wonderful gadgets called the best electric blankets, which ended up giving me the best sleep every night. Of course, there were some other things that I had tried, such as comforter and heaters. But none of the alternatives could provide the warmth and security that I had always had with an electric blanket.
So when some friends asked me some solutions to get warm sleep, I immediately recommended electric blankets. However, things got confusing because I had to choose the most suitable electric blanket for them. So, I'd thought of creating an in-depth guide that lets you purchase the best electric blanket for your sleeping needs and preferences. Of course, there are some factors to consider, such as safety and the material used in the construction. With the right combination of all these factors, you can buy the perfect blanket.
Best Electric and Heated Throw Blankets in UK 2023 – Review!

If you're looking for a cozy and convenient way to stay warm this winter, the MONHOUSE Heated Throw – Electric Blanket might be just what you need. This innovative product combines the comfort of a traditional blanket with the convenience of electric heating, making it the perfect choice for snuggling up on the couch or staying warm while you sleep.
One of the standout features of the MONHOUSE electric blanket is its ability to reach and maintain a consistent temperature. With 9 heat settings to choose from, you can customize the warmth to your liking, whether you prefer a gentle, soothing heat or a more intense, toasty warmth. The blanket also features an automatic shut-off feature, so you can rest assured that it will turn off after a certain amount of time, saving energy and preventing overheating.
In addition to its heating capabilities, the MONHOUSE Heated Throw is also made with comfort in mind. It's made with soft, plush materials that are gentle on the skin and perfect for snuggling up under. It's also machine washable, so you can easily keep it clean and fresh.
Pros
Super soft and cozy material
9 heat settings and programmable timer function
Full-body coverage and fast heating
Machine washable and easy to care for
Safety features including overheat protection and CE markings
Large size (150x200cm) and 250 gsm fabric for maximum warmth and comfort
Cons
Some users complain about not heating at the edges
One of the most convenient aspects of the MONHOUSE Heated Throw is its portability. It comes with a convenient carrying case, making it easy to take with you wherever you go. Whether you're heading out for a weekend getaway or just want to stay warm while you watch TV on the couch, this electric blanket is the perfect choice.
In conclusion, the MONHOUSE Heated Throw Electric Blanket is a great option for anyone looking to stay warm and comfortable this winter. Its adjustable heating settings, soft and plush materials, and convenient carrying case make it a versatile and practical choice for any situation. So why wait? Get your MONHOUSE Heated Throw today and start enjoying the warmth and comfort it brings.


If you can have an expensive budget, the WÄRMER Luxury Electric Heated Blanket is the best electric blanket you can buy in UK. It is also a widely used blanket that people love when they crave for a warm and healthy sleep.
This blanket boasts a number of innovative features, including high-quality craftsmanship and the use of the latest technology. For example, it uses patented technology that prevents hazards and overheating, as well as the ability to pre-heat. When you want to jump in, you'll have a warm bed.
Controls section of this electric blanket is impressive enough. Because the entire blanket is divided into two zones, two people can sleep with their own levels of comfort. Also, it's a great deal of extra comfort that the wires have been hidden effectively. Chances are, you will never find them intruding your sleep.
While using, WÄRMER Luxury Electric Heated Blanket Controls were a piece of cake. You have advanced controls, which are organized pretty simply. For newbies, it's something great, for sure.
In short, WÄRMER Luxury Electric Heated Blanket is an effective choice if you have a good budget for an electric blanket. You're getting a combination of high-quality construction and easy-to-use controls.
Pros
Fully fitted luxury fleece double blanket made of super-soft fleece and polyester
Economical, costing only 12p per day to run on highest heat setting for 3 hours
12-hour timer and 9 heat settings with dual controllers and individual body and feet heat functions
Easy to use and machine washable with detachable dual controllers
193cm x 137cm + 40cm skirt size and 3.5kg weight, with a 365-day warranty for customer peace of mind.
Cons
The Cosi Home electric blanket is 160 cm long and 130 cm wide. It weighs 1.6 kg and is made of micro fleece. The material is very soft and fluffy to the touch. The blanket is available in three colours: grey, blue and cream. It has nine heating settings and a timer. The timer allows you to set a time from 1 to 9 hours. Once the set time has elapsed, the Cosi Home model switches off.
Other features of the Cosi Home electric blanket include overheating protection and a heating element system. The heating element is designed to distribute the heat evenly throughout the blanket. The electric blanket is operated via a digital control panel. The control panel and cable can be removed for cleaning. The blanket can be machine washed at a maximum temperature of 40 degrees Celsius.
Pros
Made of warm and fluffy micro fleece fabric
9 heat settings
9-Hour programmable timer function with an automatic cut-off
Overheating protection
Removable control panel and cable
Machine washable blanket
Cons
Blanket is little small for two people
When not in use, the majority of electric blankets are pretty bulky and take up a significant amount of room in storage. This is something that we have observed about these blankets. Although this is doable for some households, it is not a solution that will work for others. On the other hand, Silentnight Comfort Control Electric Blanket takes up very little space, is easy to fold up, and can be stored in even the most cramped of cabinets.
During the course of the evaluation, we found that not only was it convenient, but that it was also an effective, user-friendly electric blanket that kept us warm at night. Even though it only has three temperature settings and one remote control, this product is definitely one that should be added to your home. In addition, it is nicely crafted of a plush wool material, it costs only one cent every night, and it comes with a warranty that is good for three years. This blanket offers a wide variety of benefits.
Pros
Made from super snuggly fleece material
3 heat settings for customizable comfort
Overheat protection for safety
Affordable to run
Easy fit straps for secure fit
Machine washable for easy maintenance and cleanliness.
Cons
Comes with only 3 heat settings
Takes time to heat up

Soft electric heated blanket. Temperature control with 6 levels and automatic shut-off. Available in three colours. Oeko-Tex Standard 100 certified. Practical cord length. This Beurer fleece warming blanket is very soft and cosy. It measures 180×130 cm which is little small for a couple. The good thing about this electric blanket is that is machine washable.
The Beurer HD 75 Cuddly heating blanket is, thanks to its fleece cover, very skin-friendly.  When the slider is set to maximum, the blanket is comfortably warm after about 5 minutes. The Beurer heating blanket is CE-marked. It also features the Beurer Safety System (BSS) and an automatic switch-off after 3 hours.
Pros
Soft fleece blanket
6 heat settings
BSS sensor technology to prevent overheating
Automatic shut off
Certified according to the Oeko-Tex 100 standard
Machine washable blanket
Cons
Blanket is little small for a couple
Although they are the best electric blankets in UK, you need to know a few things to choose the right electric blanket for your needs. As you saw above, there are also some classifications, such as blankets and heated mattress pads. Therefore, to make the right choice, you need to know a few things about heated blankets and how they work. To help you with this, we'll give you an introduction to electric blankets, and then we'll move on to the factors you should consider. If you want to get one of the best electric blankets for your needs. Shall we start with the introduction, then?
What is an Electric Blanket
You can't tell the difference between an electric blanket and a regular blanket just by looking at them. You can't do that by weighing the two either. Thanks to modern heating technology and design, electric blankets now look like the ordinary blankets you see every day. What's inside is what makes blankets useful and special. We hope you know why electric blankets are used.
In case if you did not know, Electric Blankets are typically the common blankets – with some kind of electric circuit inside. This electrical circuit will be used to heat the blanket material, producing a significant amount of heat for the user. If you live in a cold area, you may have problems with constant cold weather, especially as it affects your daily sleep. It is not always recommended to use an electric heater or a comforter. It's in such situations that we can make the right use of electric blankets, which will produce enough amount of heat to keep your body warm and comfortable.
Depending on your preferences, you can also choose between different types of electric blankets. The only thing that all these types of blankets have in common is the presence of a heating element.
There are common Electric Blankets that work like the traditional ones. You can put them over your body, thus getting enough heat during sleep. This one would be more efficient if you are looking for a whole-body heat production system. Depending on the product you have chosen, you can have a few features like zone-based heating as well.
Another type of electric blanket is the mattress pad. They can be used like a bedsheet, except that their entire surface is heated. So when you go to bed, it gets quite warm. It is best if you can use a duvet or a thick standard blanket over the sheet.
There is another type of blankets called heated throwers that are not as common. So, if you need to make the right choice among the huge range of electric blankets, you should consider this.
Regardless of the type of electric blanket, the main purpose is the same: to keep you warm enough to sleep warm at night. And not only that: judging by the testimonies of experienced users, electric blankets are also suitable for dealing with aches, pains etc.
Factors to Consider for Choosing the Best Electric Blanket
Keep the following things in mind if you want to pick the right electric blanket for you.
1.Safety.
Probably the most important feature to look into when you're practically snuggling into a plethora of wire, safety is the first thing you need to be aware of. You're not going to face that much of an issue if you follow through with the following tips:
Never buy a second hand electric blanket. You have no idea what might be the workings of such a device once it has already been set up once. Buying a brand-new one may seem like much, but at the very least you're safe.
Check for a UL (Underwriter Laboratories) tag on the electric blanket that meets your fancy. They offer the best safety regulations throughout the country. That mark proves the blanket's complete approval through countless tests, making it a part of the safest blankets in the store. ETL is also another safety regulator you can choose to trust here.
Your electric blanket should include an automatic timer that turns itself off when it heats up to a dangerous level.
2. Material Quality and Durability.
Most of these robust electric blankets last 5 years in a similar quality as to when they were bought, subjective only to the way the buyer treats it. The best of these mattresses also need to be able to last after repeated washings and dryings, something you can definitely ask the clerk at the store about. You also need to be sure that you won't be able to feel the internal wires long enough to sleep it off. Reading reviews of the products can help you understand this much better.
3. Preferable type of an Electric Blanket>
We already mentioned that there are different types of electric blankets in the market. To get the right amount of sleep and comfort, you have to choose the right type. For instance, you should surely go for the over-the-body electric blanket if you need an equal distribution of heat. What we've, perhaps, explained in detail above, is an explanation on how the blanket works. A more detailed view on the inner workings of the mattress pad can be found below:
Considering how the efficiently distribute the heat, they're a better alternative compared to an electric blanket, which simply allows half the heat to escape through the upper side of the blanket.
You can find waterproof alternatives, a feature not found among electric blankets.
They're safer seeing how the heat can be evenly distributed, while a blanket might heat up a particular area alone if you bunch it all up while sleeping.
4. Additional Features
To be able to purchase the perfect blanket, customized specifically to your needs, you also need to take into account the additional features that such a product can bear to provide. Considering how you've chosen to buy an electric blanket, such features should matter as well. Otherwise the blanket would barely differ from a usual sort.
Some additional aspects that such a machine can feature are:
Manual or automatic pre-warming of the bedding, this helps provide you with a warm, comfortable bed to fall into.
A numbered dial with backlights to be able to make changes while you're comfortable in the darkened room.
10-hour auto switch-off, since your participation will be of the unconscious kind. This keeps your blanket from getting too warm and turning harmful enough to cause problems.
Machine washable and approved for tumble drying, because you can't be expected to maintain the device with simple hand-washing.
Fitted blanket, compared to the size of your bed. Most of them can come in ever size possible, so do make sure you get one of the right size.
5. Cost.
Most electric blankets, the average ones, can be found for around 40 to 120 USD. The deluxe versions, with extra and improved features, are much more expensive, reaching up to 350 USD.
What we recommend is to keep these factors in mind while going through the electric blankets we've talked about in the above section. Then, you would surely have the best blanket for your needs.
Summing Up – Best Electric Blankets
We hope you are satisfied with the products that we have recommended above, and the buying guide that's followed. The idea here is to find the best electric blankets for your needs, from the different types available in today's market. Of course, the primary consideration should be your level of comfort and other features. You have to check, for instance, if the heat settings are enough for your needs.
Summary
Choosing the perfect electric blanket could be tough task as there are hundreds of types of electric blankets available in the market and no single blank can serve all your needs.
Depending upon various needs, build quality, level of heat and obviously price – we have curated the best electric blankets for you. Go through these electric blanket reviews and choose the best one according to your need and budget.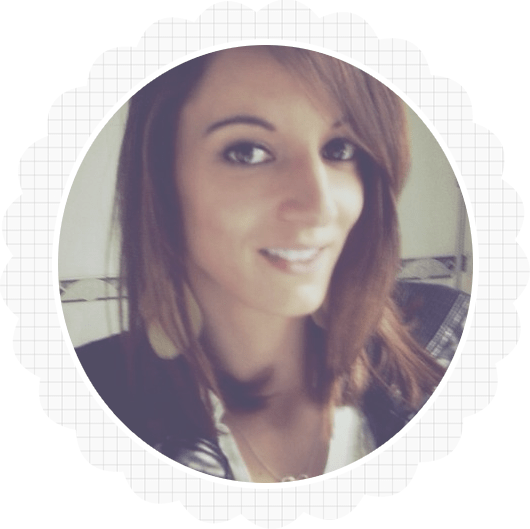 My name is Maria. I am a fitness instructor by morning/evening, & an avid reader & fitness coach when I can fit it in. I write about being a new mom, a fitness instructor, a wife, and a lover of life!