When it comes to hair care products, you definitely get what you pay for. Hair dryers are no exception. Whether you're looking to upgrade your current blow dryer or just want to find the perfect blow dryer for your hair type, we've got you covered. We've spent hours researching and testing different hair dryers on the market and narrowed the list down to the best candidates. With a wide range of features and price ranges, there's something for everyone on this list. So, if you're ready to say goodbye to bad hair days and enjoy beautiful, bouncy locks, read on to find the best hair dryer for you!
Why Buy a Hair Dryer?
Professional hair dryers are designed to dry hair quickly, add volume and shape it in minutes. However, there are many different settings and styles that can affect the effect a blow dryer has on your hair.
Professional hair dryers are equipped with different technologies. This technology affects the speed, humidity and heat when drying hair. Ion technology creates negative ions that break down water molecules and make the hair dry quickly. However, the high temperature can quickly dry out and damage the hair. Ceramic technology uses infrared heat, which does not damage the hair, and tourmaline hair dryers use infrared heat and negative ions, which makes them gentle on all hair types.
Best Professional Hair Dryers in UK 2023
If you're a hair stylist, the ghd Helios Hair Dryer is an absolute must-have in your styling toolkit. Trust us, your clients will thank you for using this top-of-the-line dryer on their locks.
ghd is the world leader in hair styling products with no close competitor to speak of. It is loved by celebrity circles and the fashion elite and has styled a thousand catwalks. ghd has risen to become one of the most striking and well known brands in hair care. With over 3 million products sold, ghd is the nation's favourite.
But don't just take our word for it – the ghd Helios has a long list of impressive features that make it the best choice for professionals. Here are just a few:
Advanced ionic technology helps to reduce frizz and static, leaving hair looking smooth and shiny
Powerful airflow dries hair quickly and efficiently, saving you time in the salon
The ceramic heater helps to protect hair from heat damage and maintain healthy-looking locks
Centring nozzle: The hairdryer attachment guarantees precise styling control through concentrated airflow.
The professional-grade motor is strong and durable, able to withstand the demands of a busy salon
Acoustic system technology: Ensures a low noise level during styling.
The lightweight design and ergonomic handle make it comfortable to use for extended periods of time

Equipped with a long-lasting, less energy-consuming brushless motor, the helios hairdryer provides precise control and faster drying with low noise. The Aeroprecis technology combined with the centred nozzle creates a concentrated temperature and air distribution for precise results. Built-in ionic technology works to combat frizz, split ends and split ends, and gives hair extra shine (30% more than other hairdryers).
With all these features and more, it's no wonder the ghd Helios is a favorite among hair stylists. Upgrade your styling game and give it a try – your clients (and your arms) will thank you!


The Panasonic Nanoe hair dryer has powerful 1875 watts motor, three heat settings and a cool shot button. It also features Nanoe technology that adds volume and shine to your hair. This professional hair dryer comes with three different accessories and includes a two-year warranty. This is a powerful drying tool and can easily be described as one of the best hair dryers on the market.
This 1875 watt hair dryer is ideal for all hair types. The high wattage ensures it has enough power and heat to dry thick and coarse hair quickly, and the low temperature settings are also ideal for thin and fine hair. This unit compares with the performance of many of the best hairdryers. The Panasonic Nanoe also has three different heat settings and can be used on high or low heat. It also has a cool blow-dry button that prevents your hair from drying out and can help you set your hairstyle for the day.
Design
Nanoe technology sets this professional hair dryer apart from similar products. Nanoe technology uses the moisture of your hair and the air to create particles that strengthen your hair. The extra moisture results in shiny and healthy hair. The extra strength can also prevent breakage.
The hair dryer is equipped with a removable air filter that you can clean regularly. It also has a long, nine-metre power cord. We are happy to see such a long cord on a hairdryer, it gives you flexibility when drying your hair.
Accessories
One large advantage to this hair dryer is that it includes three different attachments. Most hair dryers only offer one or two attachments. Each of the attachments included with this product connect to the front of the device to help you achieve the look you desire.
A quick-dry nozzle is included, which is a basic nozzle that allows you to quickly dry all of your hair at once. It is ideal if you do not plan to style your hair as you dry but is helpful if you desire speed. A set nozzle is also included, and you should use it when you want to style your hair. This concentrator tool allows you to focus on certain areas of your hair and direct the airflow to those specific areas.

The CONFU Pro Hair Dryer is a top-of-the-line styling tool that is perfect for both at-home use and professional settings. With its powerful performance and a wide range of features, it's no wonder that it has become a popular choice for those looking to achieve salon-worthy results.
Here are just a few of the standout features of the CONFU Pro Hair Dryer:
Powerful 2300W – quickly dry your hair in 5 minutes
Ionic technology helps to reduce frizz and static, leaving hair looking smooth and shiny
The ceramic heater helps to protect hair from heat damage and maintain healthy-looking locks
Multiple heat and speed settings allow you to customize your styling experience to suit your hair type and desired style
The cool shot button helps to set your style in place, making it perfect for achieving long-lasting hold
The lightweight design and ergonomic handle make it comfortable to use for extended periods of time

This 2300-watt dryer is packed with distinctive features. It includes an extra-wide nozzle, a patented curved handle for extra comfort, a motor that's guaranteed to last 2,000 hours, a dual filtration-system that cuts energy use by as much as 70 percent, and a choice of eight heat, speed, and ion settings.
Most owners say the dryer is seriously powerful – many go so far as to claim that it literally cut their drying time in half. Many also say it leaves hair looking amazingly smooth, soft, shiny, and healthy, allowing them to cut way down on the use of flatirons and other post-styling aids.

The BaBylissPro hair dryer is a powerful 2400 watt hair dryer. It offers four temperature settings, ionic technology and a two-year warranty. In addition, this hair dryer is equipped with a concentrator to direct the airflow onto the hair.
This hair dryer is ideal for thick, coarse hair. It dries with a maximum power of 2,400 watts, making it one of the most powerful hairdryers we have reviewed. This professional hair dryer also has four temperature settings, allowing you to choose the right setting for your hair type. The high settings are ideal for thick hair, while the low settings are ideal for fine and thin hair. The hair dryer also has two speed settings and a cool-down button.
The BaBylissPro comes with an accessory, a concentrator. This accessory allows you to concentrate the airflow on a direct section of hair. We would like to see more accessories with this powerful hairdryer, such as a diffuser or a hair spatula. These accessories would improve this product, especially for people with curly or wavy hair.

The Remington D3190 is a popular, lightweight and affordable hairdryer. This hairdryer weighs just 570g, making it one of the lightest hairdryers in the market. The fact that it is an ion hair dryer and has a strong 2200w motor are two of the most important selling points for this product.
The design of hair dryers is not very innovative. The length of the power wire is six feet. This particular power cable is one of the shortest ones that we found on products of this kind. The power cords of many of the top goods are at least eight or nine feet long, and in some cases much longer.
This blow dryer comes with a total of two attachments for your convenience. With the concentrator attachment, you'll be able to focus the flow of air on a specific section of your hair. Additionally, as your hair is drying, you will have the ability to quickly style it. In addition, a pick is included in the package with this gadget. The inclusion of a diffuser tool within this blow dryer would enhance its desirability and would be a feature that we would like to see implemented.
The Remington D3190 is a good, affordable brand hairdryer with an attractive price-performance ratio. The choice of temperatures and fan power allow gentle, quick drying as well as effective styling of the hair. Despite the low price, the accessories include a diffuser and a centering nozzle.

What to look for when buying a hair dryer
Hairdressers are only as good as their equipment, and hair dryers are an essential tool for almost any hairstyle. Modern hair dryers offer a variety of options that promise soft, shiny and healthy hair. In fact, it's hard to find a hair dryer that doesn't boast ceramic, ionic or tourmaline technology.
When looking for the best hair dryer, you need to consider your specific hair type. You also need to think about where you will be drying your hair most of the time, as well as what accessories you will need while drying.
Settings
One of the most important things to consider is the power and strength of the hair dryer. The higher the power, the more heat is emitted. The ideal wattage for most people is 1,500 to 1,800 watts. People with thin and fine hair need a low wattage, low temperature hair dryer. For thick or coarse hair, you can use a higher wattage. Many of the modern hair dryers come with a cool air button that can be used when the hair is almost dry. The cool air helps fix the hairstyle and prevents excessive drying and significant damage to the hair.
Heating Element
This is the another important element you want to pay attention to when choosing a hair dryer. The whole reason the cheap versions can damage your hair is that they basically boil the water off your hair, causing it to go dry and brittle. There are three different types of heating elements that dryers use.
Ceramic
Ceramic is a composite material usually made of clay, like the tiles on the bathroom floor. This material heats up quickly and radiates it evenly over the entire surface. They provide more even heat, which is better for hair. Almost all modern day hair dryers today have ceramic coils, so the word "ceramic" on the packaging doesn't mean you're getting anything extra.
Ionic hair dryers
Ionic hair dryers make use of negatively charged ions to dry hair. In theory, negative ions help break up positively charged water droplets into smaller droplets. Stylists claim negative ions speed up drying and can also help tame frizz, as the tinier water droplets are less likely to soak into the hair shaft.
Tourmaline
Tourmaline is a naturally occurring, semi-precious mineral that produces negative ions when heated. Crushing tourmaline into a powder and coating the dryer's components with it boosts its ionic output – but it also boosts the price, since tourmaline is a rare and pricey stone.
Design
Your blow dryer's form factor has the potential to improve the convenience and comfort of using the appliance as a whole. You should give some thought to the technology that the product utilises, such as whether it is tourmaline, ceramic, or ionic. Additionally, take into consideration the position of where you will typically dry your hair with a blow dryer.
You should look for a blow dryer that has a lengthy cable since this will provide you sufficient flexibility and avoid you from feeling chained to the wall while you are drying your hair. In addition, because you will likely be holding the device in your hands for a considerable amount of time, you will want to search for hair dryers that are as light as possible.
Accessories
The majority of professional hair dryers come with a variety of attachments that may help you get the look you want for your hair. A wide variety of hair accessories have the ability to boost shine and tame frizz. A diffuser is a common accessory that takes the form of a spherical object with prongs.
Because it helps to accentuate curls while while controlling frizz, this attachment is great for curly or frizzy hair types. Concentrator nozzles are also common. This attachment may be attached to the front of your blow dryer and comes in either a broad or narrow configuration. It enables you to target a certain section of your hair with the heat and air from the blow dryer.
Help & Support
When searching for a hair dryer, you should opt for one that comes with a reasonable guarantee or warranty. There are a lot of people who use their hair dryer each and every day, which may rapidly cause the equipment to get worn out. A lengthy warranty is evidence that the manufacturer believes in the quality of their wares and their ability to function. A guarantee on a blow dryer should be at least two years long to be considered satisfactory; a lifetime warranty is the ideal option.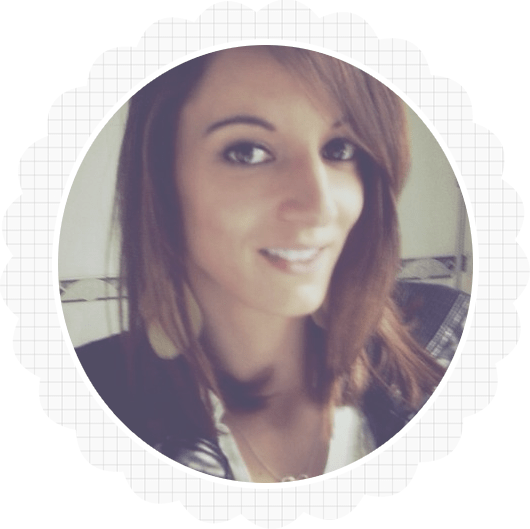 My name is Maria. I am a fitness instructor by morning/evening, & an avid reader & fitness coach when I can fit it in. I write about being a new mom, a fitness instructor, a wife, and a lover of life!