I don't know about you but I absolutely enjoy every chance I get to take a bath. There is something so inviting with having a tub of water waiting for you.
But it's not just about the water it's about all the little extra things that make a bath "A Bath." When you are laying in a bath, It's nice to have your head on something nice and soft. I'm not talking about a pillow you would use in your bed.
I'm talking about an actually bath pillow. Usually, they are blow up pillows but there are some that are not. It all depends on what you like.
Best Bathtub Pillows in UK 2023
Bathtub pillows are getting increasingly popular these days. Assuming that you are looking for one too, let's introduce you to the best bathtub pillows that your bathtub can accommodate, of course, without costing you a ton.

If you want to enjoy a relaxing bath without battling a sore neck, you should take a shot at this bathtub pillow without missing a heartbeat. Seriously, this soft and waterproof bathtub pillow is like nothing else that you may have come across. It's plush from the inside and waterproof on the outside. Plus, it has a nice cushioning to it. Better still, the pillow offers great support at all the right places. You will feel far more relaxed in the bathtub than ever before, due to this lovely bath pillow. It will definitely take your normal bathing experience to the next level. Not to mention that you will finally be able to enjoy your bath time without a sore neck afterward.
Pros:
This thing will attach firmly to your bathtub, no matter how awkward your bathtub is shaped.
Credit to the strong suckers, you can expect the pillow to stay in its place at all times.
It arrives in an impressive-looking package. You will almost feel as if you have received a Christmas gift.
The pillow also comes with instructions on how to take care of the product for it to last long.
Cons:
Although the packaging is impressive, the package is too large for a small product of this nature.
---
If you love your bath times, this bath pillow from Sedol is for you. It will prove to be a nice investment for your relaxation. The appreciating returns would be in the form of zero neck pain, nice back support, and relaxed spa-like feeling from the comforts of your bathroom. Seriously, it's as luxurious as it can get for an air-filled bath pillow. The best part is that the pillow doesn't hold any dirt. Given the quality, this bath pillow will also last longer than all your former bath pillows.
Pros:
The bath pillow is designed in such a fashion that it can be used in all styles, shapes, and sizes of bathtubs.
The pillow holds its position too. It won't slip or fall into the bathtub, even once during use.
As advertised, it truly takes all the strain off your neck and back by softly curdling your head in a perfect position.
Since the material is waterproof, you will find it remarkably easy to keep the pillow clean.
The pillow is also backed by a money-back guarantee to take care of any malfunctions or manufacturing defects.
Cons:
Frankly speaking, there's nothing to dislike about this well-made bath pillow by Sedol.
---
To release all the pressure after a long day at work, you would be hard-pressed to find a better bath pillow than this one. Seriously, this bath pillow is something else. By incorporating a 3D Air Mesh technology, the makers have really raised the bars for other similar products out there. It features the right fabric to provide ample support to your back and neck to help you enjoy the bath time without causing body pain. As marketed, it's soft, adequately cushioned, and it stays attached to the bathtub without sliding or slipping from its place. Unlike the competition, it features six strong suction cups to hold the pillow in its place. Keep in mind that this bath pillow is machine washable too. Everything said and done; the Spirity bath pillow serves its purpose beautifully.
Pros:
As hinted earlier, this bath pillow is so comfortable and easy to use that it offers a spa effect from home.
It fits nicely on straight, curved, or edged bathtubs without any hiccups. You will almost feel as if its custom made for your bathtub.
It's impressively packaged, and it arrives ahead of the estimated delivery date—as confirmed by past pillow purchasers.
Cons:
Compared to other bath pillows, this pillow is a bit pricier because of the superior product quality.
---
If you love chilling in the bathtub, you should add the Relux Premium Waterproof Bath Pillow Cushion to your shopping cart. It will make your bathing experience very luxurious for a small one-time investment. Of course, don't use it for a quick bath because it's too comfortable and relaxing to get out sooner than usual, which is to say that this pillow will truly let you enjoy your bath time to the fullest. It's carefully designed with the finest ergonomic foam to offer you the supreme comfort possible. Believe it or not, it's so relaxing that you might start reading in the bathtub. With solid suction cups, this luxury bath pillow will firmly stay in its place throughout the entire duration of use. Not to mention that the pillow can be used by adults and children alike. Body size or shape won't make a difference!
Pros:
-Keeping the bathing needs of most users in mind, this pillow comes with extra padding for superior comfort and support.
The pillow is built for the long haul. The material won't rip off, nor the suction cups will detach, even after many years of use.
The pillow has been tested on different styles and types of bathtubs. It will attach firmly to all types of bathtub's edge.
This premium pillow has received an abundance of positive reviews. Most bath lovers have stated that they would buy the pillow again.
Cons:
The product packaging will need a bit of an upgrade if you intend to gift this pillow to someone.
---
The Bathtub Spa Bath Pillow Cushion by IdleHippo can prove to be a premium addition to your bathtub accessories because of how well-made, comfortable, and extremely luxurious it is. As the name of the pillow hints, this bath pillow can turn your bath time into an incredible stress-relieving ritual. Believe it or not, the material used in the making of this pillow is far more breathable than the competition. It allows you to relax longer than usual by taking the pressure off your back, neck, and tailbone. Furthermore, the pillow arrives in good condition because of the secure packaging.
Pros:
Featuring six powerful suction cups, it's designed to stay put at all times. The pillow won't hang, slip, or slide from its place.
IdleHippo backs this pillow with a 100% money-back guarantee, which shows how confident IdleHippo is about its creation.
The pillow adopts 3D air mesh technology, which allows air and water to flow through, ensuring quick drying in the process.
Cons:
This pillow offers a slightly firm support. So, if you want to rest your head on something extremely soft, this pillow is not for you.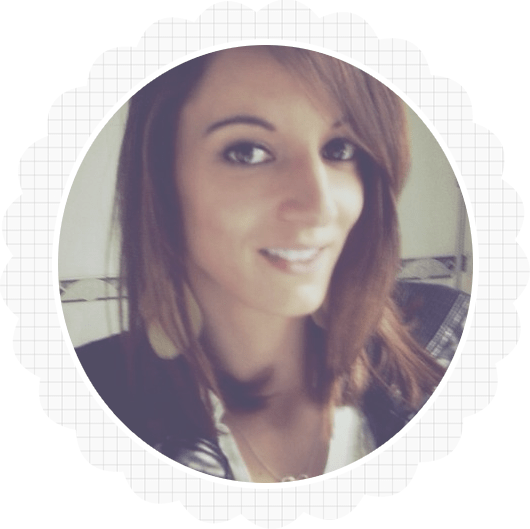 My name is Maria. I am a fitness instructor by morning/evening, & an avid reader & fitness coach when I can fit it in. I write about being a new mom, a fitness instructor, a wife, and a lover of life!