Is your back paying the price for your love of reading in bed? As a fellow book lover, I know firsthand how reading late into the night can wreak havoc on our backs. The problem is, we don't always want to sacrifice our cherished pastime for the sake of our health. But what if we didn't have to choose between the two? What if we could indulge in our guilty pleasure without any repercussions?
In this article, we will explore the top contenders in the market and help you choose the perfect reading pillow to elevate your reading game. So sit back, quite literally, and get ready to say goodbye to those pesky back pains!
| Image | Model | Prices |
| --- | --- | --- |
| | Milliard Therapeutic Reading Pillow | |
| | AviiatoR Extra Large Reading Pillow | |
| | icon Teddy Bear Cuddle Cushion | |
| | NOFFA Bed Wedge Pillow | |
| | Small and Beauty Reading Pillow | |
What is Reading Pillow and Why You Need It
Do you often find yourself contorting your body into uncomfortable positions while reading in bed? Or if you struggle with back pain while reading? If yes, then a reading pillow can be an excellent solution for you.
A reading pillow is a specially designed pillow that is intended to offer optimal support and cushioning to your back, neck, and arms while sitting up in bed. These pillows are engineered to provide an ideal level of softness, firmness, and elevation, making them perfect for people who love reading in bed.
What Makes Reading Pillow Necessary for Book Lovers
Reading is a fantastic pastime activity, which can be enjoyed with even more comfort if you own the right type of pillow that supports your body while you indulge in your favorite book.
A good reading pillow reduces fatigue, pressure, and tension in the neck, shoulders, and back that can result from prolonged reading sessions. Additionally, it helps maintain the natural alignment of your spine and reduces the risk of developing a hunched back posture.
Furthermore, if you experience back pain or have a history of back injuries, a reading pillow can provide extra support to prevent further aggravating the condition.

Best Reading Pillows for Back Pain in UK 2023 – Reviews
Milliard Therapeutic Reading Pillow

The Milliard Therapeutic Reading Pillow is an excellent option for those who enjoy reading on bed or lounging on the couch with a book. The pillow comes in three different sizes, making it a great choice for people of all ages and sizes.
One of the most impressive features of this reading pillow is its customizable comfort. The pillow has a shredded memory foam interior that allows users to add or remove extra material, so they can adjust the firmness to their liking. This also means that the pillow can be refreshed with fresh foam from Milliard to extend its service life, making it a long-term investment.
The pillow's accessible foam insert and soft, luscious foam provides comfort and support, which is perfect for those suffering from back pain. Besides, its removable washable velour cover makes it easy to clean in case of spills and stains, making it a practical choice for parents with young children.
One possible disadvantage to this pillow is that it only comes in a light gray color option, which may not match all types of room decor. However, this minor drawback is negligible compared to the pillow's excellent features and performance in providing comfort for individuals with back pain.

AviiatoR Extra Large Reading Pillow

The AviiatoR Extra Large Reading Pillow is an ultimate backrest with the perfect combination of 50D and 30D shredded memory foam, providing excellent support, making it perfect for reading on bed and enhancing your overall relaxation. The pillow features a Crystal velvet cover, making it extremely comfortable. The extra-large size of the pillow caters to teenagers and adults, making it versatile and perfect for gaming, reading, working on a laptop, watching TV, and relaxing.
What sets this reading pillow apart from others is its customisation feature. The reading/gaming pillow comes with an extra bag of foam, which allows you to adjust the loft level according to your comfort. The pillows contain zippers, so you can add or remove foam as per your convenience. The neck roll pillow also has a zipper, which enables you to adjust the filling. Its all-in-one design features a built-in side pocket that provides easy access to your remote or phone. Additionally, the cushion has a pocket on the back for storing small items like books or tablets.
The AviiatoR Extra Large Reading Pillow is versatile and portable, with an adjustable loft feature that allows you to shift the foam around in certain areas to achieve support wherever needed. It comes with a detachable 7D Hollowfibre filled neck pillow, providing excellent support to your head and neck. This neck pillow is adjustable and can also be used as a leg cushion, enhancing your overall comfort.
The pillow's soft, plush fabric and comfortable design are perfect for readers who hate the strain on their arms and shoulders when holding a book or tablet while reading. Additionally, the cover contains an inner cover, allowing you to wash the outer cover while the inner cover holds the foam. The inner covers are made from polyester, making it durable and long-lasting.

icon Teddy Bear Cuddle Cushion

The icon Teddy Bear Cuddle Cushion is a perfect example of a pillow that will make reading on bed more comfortable than ever. This pillow has been designed to offer a soft and snugly feel that will guarantee a peaceful reading experience. The cloud-like fleece material is irresistibly squishy, and it feels like a bear hug.
One of the notable advantages of this pillow is that it provides comforting support while in a sitting-up position. It is generously filled with beans that mold to the shape of your body, which helps to alleviate back pain and offer excellent support. Furthermore, the embracing arms provide additional support when engaging in activities such as reading, studying, watching movies, or just relaxing with family and friends.
The Teddy Support Pillow is also lightweight and portable, making it easy to move around from room to room. It comes with a convenient carry handle that allows you to take it wherever you want to go, be it the study, the lounge, or even the bedroom.
This product will make an excellent gift for teens, new mums, and anyone who loves the comfort of a cozy cocoon. It is ideal for individuals who enjoy reading on bed or just want to spend more time relaxing comfortably.
Designed and made in Britain, the Teddy Support Pillow is made with high-quality fabric, overlocked stitching, and double zipping for safety and security of the bean filling.

NOFFA Bed Wedge Pillow

The NOFFA Bed Wedge Pillow is a great pick for those who enjoy reading or working on the bed and suffer from back pain. This multifunctional pillow can be used as a backrest, sleeping reclining pillow, leg raising pillow, and more. Its unique design features a detachable and removable rectangular pillow, which can be placed in different locations for multiple uses. The slow rebound memory foam provides consistent support for your head, neck, back, and lumbar.
One of the most appealing factors of this pillow is that it can help with posture problems while sitting on the bed. The removable rectangular pillow comfortably supports your neck, and when you remove it, the wedge pillow becomes an elevated support pad for your legs. The NOFFA wedge pillow is also versatile, allowing you to use it anywhere – on the floor, sofa, or bed. You can use it to support your neck, back, and waist while working, studying, playing games, reading, or watching TV.
The NOFFA Bed Wedge Pillow is made from premium viscoelastic foam that contours to your head, neck, shoulders, and back shape. It quickly molds to your body for a customized fit, providing optimal support without causing you to sink too deep. This high-quality memory foam retains its shape when you leave the pillow, so you can be sure that it will last for a long time.
The pillow is 22.8" x 17.7" x 11" (58x45x28cm) in size and comes with a soft, breathable, and washable pillowcase with a zipper. When it arrives, the pillow is vacuum compressed, and it takes 4-72 hours to return to its original shape once you open the package.

Small and Beauty Reading Pillow

The Small and Beauty Reading Pillow is an excellent option for those who enjoy reading on bed and require extra support for their back. Its lumbar support pillow design makes it versatile and suitable for office workers, drivers, pregnant women, students, and anyone with a sedentary lifestyle.
One significant feature of this reading pillow is its comfortable support. It gives perfect head, arm, and full back support while reading, watching TV, or relaxing. The pillow can be placed on a bed, chair, or kept on the floor while sitting, ensuring that your body is comfortable and well-supported.
The pillow is made from high-quality PP cotton with high rebound capability and crystal super soft short velvet. This ensures a smooth texture and prevents pilling and fading. The heightening design also protects the waist, making it perfect for extended use.
The Small and Beauty Reading Pillow has a unique side pocket and handle design, adding to its practicality. The back zipper design makes the pillowcase detachable and easy to clean. The side pocket provides a convenient space to store small items, and the carrying handle makes it effortless to move the pillow to another room.

How to choose a reading pillow for back pain
Support
When looking for a reading pillow to alleviate back pain, the first thing to consider is the support it provides. Depending on your body type and preferred reading position, you might require a firmer design or a pillow with more give.
If you have a broader frame or weigh over 230 pounds, go for a pillow with a firmer design to provide adequate support to your back and spine. On the other hand, if you have a smaller frame or prefer a pillow with more give, then select a softer one.
You might even find a pillow with built-in neck and arm support to cushion those areas if you prefer extra support.
Firmness Level
The choice of firmness level for your reading pillow also depends on your preference, body type and reading style. If you like to slouch a bit, then opt for a softer pillow to prevent additional tension on your back.
However, if you have back pain, a firmer cushion is always better since it helps keep your spine aligned and reduces pressure on your back.
Materials
Reading pillows come in various materials, from memory foam to polyester fill. Each material offers different levels of comfort and support. For example, memory foam molds to the shape of your body and is beneficial for relieving back pain.
Shape
The shape of your reading pillow plays a vital role in relieving back pain. For those with lower back pain, a cylindrical bolster that rests behind the lumbar region or a wedge pillow with a firmer lower portion can be beneficial.
If you have neck strain, opt for a pillow with a divot that cradles your head and neck for targeted support.
Ultimately, the best reading pillow for back pain is one that provides the necessary support, firmness, material, and shape that meets your individual comfort and back pain needs. So, choose wisely while keeping all these factors in mind and enjoy your reading time with all the comfort and support you need.
Frequently Asked Questions
Are reading pillows good for your back?
Reading pillows are ergonomically designed cushions that provide the extra support your back needs when you're sitting up in bed. They are soft enough to be comfortable, yet firm enough to keep your spine in alignment. By helping you sit more upright, these pillows take the pressure off your back muscles, which in turn, helps reduce pain in the lower back.
How big should a reading pillow be?
When it comes to the size of a reading pillow, it depends on personal preference and the level of support you need. Generally, reading pillows should be at least 18 inches wide and 14 inches tall to provide enough surface area to support your back. However, some people may prefer larger or smaller sizes based on their individual needs and preferences. Ultimately, the best size for a reading pillow is one that provides adequate support and comfort for your unique body shape and size.
Is it good to read in bed?
If you're wondering whether it's good to read in bed, the answer is yes. Reading a good book in bed provides a great way to relax, take a break from the world, and unwind after a long day. Not only that, but reading can also be good for your health.
According to studies, reading helps to reduce anxiety by distracting us from our problems. When you're lost in a good book, you forget about everything else going on in the world. This can be especially helpful if you're dealing with anxiety or stress.
Conclusion
In conclusion, finding the best reading pillow for back pain is crucial for a comfortable and pain-free reading experience. With the various options available in the market, it is essential to consider the firmness level, materials used, and additional features such as armrests and pockets.
These above reading pillows provide exceptional support, comfort, and versatile usage. Investing in a high-quality reading pillow can have a significant impact on your physical health and overall reading experience. So why compromise on your comfort and suffer from back pain? Choose the right reading pillow and enjoy endless hours of reading with ease and comfort.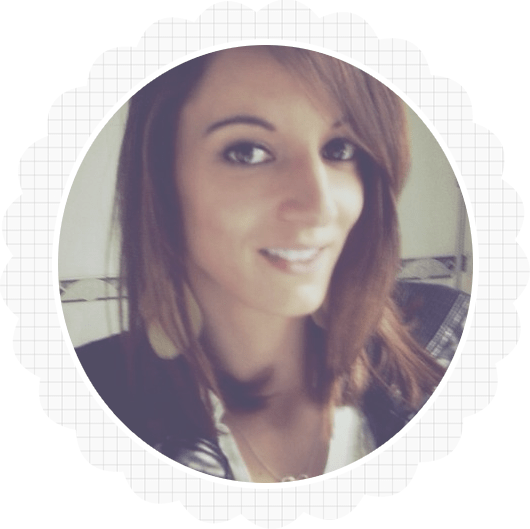 My name is Maria. I am a fitness instructor by morning/evening, & an avid reader & fitness coach when I can fit it in. I write about being a new mom, a fitness instructor, a wife, and a lover of life!