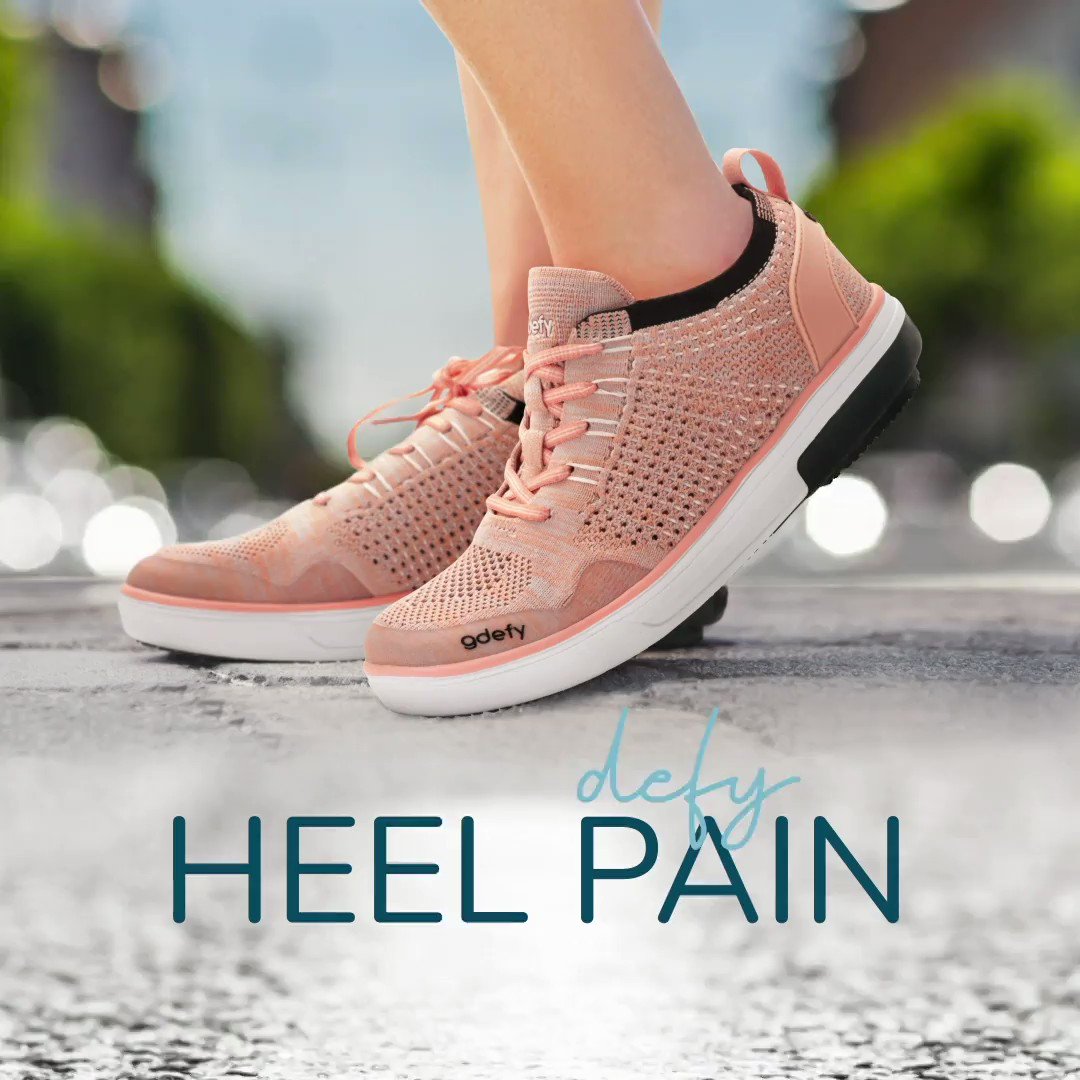 Ladies, do you know the feeling of strutting in your favorite heels, only to have your excitement dashed by excruciating foot pain? It's not just a buzzkill, it's a nightmare. You try to grin and bear it, but sooner or later, the agony becomes unbearable, and you're compelled to take off your shoes, hobbling in shame. But wait, there's good news! You don't have to abandon your heels altogether. There are shoes out there designed to alleviate your foot pain and give you the support you need to walk or strut with ease.
In this article, we'll discuss the best women's shoes perfect for those with heel pain. We understand how important it is to find the right footwear, so we've put together a list of stylish and functional options that cater to different lifestyles, budgets, and fashion preferences. So, whether you're a corporate boss, a hip mom, or a fitness enthusiast, we've got you covered!
| Image | Model | Prices |
| --- | --- | --- |
| | Saucony Endorphin Speed 2 | |
| | ASICS Women's GT-2000 10 Running Shoes | |
| | Brooks Women's Adrenaline Gts 22 Sneaker | |
| | HOKA ONE ONE Women's Clifton 8 Running Shoe | |
| | TIOSEBON Women Trainers Walking Shoes | |
What Causes Heel Pain?
Plantar Fasciitis
Plantar fasciitis is a common cause of heel pain in women. It is caused by inflammation of the plantar fascia, a thick band of tissue that runs from the heel bone to the toes. This inflammation can cause sharp or dull pain in the heel, especially in the morning when you first step out of bed.
Achilles Tendinitis
Achilles tendinitis is another common cause of heel pain. It is caused by inflammation of the Achilles tendon, a large tendon that connects the calf muscles to the heel bone. This condition can cause pain, swelling, and stiffness in the heel.
Bursitis
Bursitis is inflammation of the fluid-filled sacs, or bursae, that cushion the joints. When the bursae in the heel become inflamed, it can cause pain and swelling in the heel.
Heel Spurs
Heel spurs are bony growths that form on the heel bone. They can cause pain and discomfort in the heel, especially when walking or running.
Other Causes
Other causes of heel pain may include stress fractures, arthritis, nerve impingement, and biomechanical imbalances such as overpronation or flat feet.
It is important to determine the cause of your heel pain before choosing the best shoes to alleviate it. This can be done by consulting with a medical professional or podiatrist. Once the cause is determined, you can choose the best shoes that provide the necessary support and cushioning to alleviate your pain.
Best Women Shoes For Heel Pain in UK 2023
Types of Shoes for Heel Pain
It is imperative to choose the right kind of shoes when suffering from heel pain. Wearing the proper pair of shoes can make all the difference. Here are different types of shoes for heel pain:
Running Shoes: Running shoes are a good choice for individuals who suffer from heel pain because they offer a lot of cushioning, support and stability. A good pair of running shoes should have a firm heel, good arch support and plenty of cushioning.
Casual Shoes: Casual shoes provide excellent foot support and comfort for heel pain sufferers, but it is important to choose the right pair. Avoid shoes with very flat soles or high heels. Look for shoes with a supportive and cushioned sole that will help absorb shocks during walking.
Sandals and Flip-Flops: Wearing the wrong type of sandals or flip-flops can worsen heel pain. Flip-flops do not provide any support, stability or shock absorption. Choose sandals with cushioned insoles and a contoured footbed. Good sandals have straps that keep the foot in place and help in distributing weight evenly.
High Heels: High heels should be avoided if suffering from heel pain. High heels cause the body weight to shift forward, putting extra strain on your feet, which leads to heel pain. Try to wear shoes with a moderate heel height, around an inch or two. If you have to wear high heel shoes, go for a pair that has cushioning and good arch support.
Work Shoes: When you have a job that requires standing for long hours, it is important to choose work shoes that are both comfortable and supportive. It is suggested to choose shoes with cushioned insoles, shock-absorbing soles, and good arch support. Shoes with a wider toe box can help in reducing pressure on toes.
By considering the aforementioned types of shoes for heel pain, you can alleviate your pain significantly. Keep in mind to choose shoes that are comfortable, supportive and fit well.
Choosing the Best Shoes for Heel Pain
When it comes to choosing the best shoes for heel pain, there are a few key factors to consider. Choosing the right shoes can help alleviate pain, reduce stress on your feet, and prevent future injuries. Here are some things to keep in mind when selecting shoes for heel pain:
Arch Support and Cushioning
When searching for shoes to alleviate heel pain, it's essential to look for styles that offer good arch support and cushioning. Arch support helps distribute your weight evenly, reducing pressure on your heels. Cushioning provides an extra layer of comfort and shock absorption, helping to protect your feet and heels from impact.
Heel Height and Width
High heels may be fashionable, but they are often the cause of heel pain. High heels put undue pressure on your toes, balls of your feet, and heels, leading to discomfort and pain. If you must wear heels, keep the height under 2 inches and opt for styles with a wider heel base to provide more stability.
For day to day wear, flat or low-heeled shoes are the best options for heel pain. A wider width can help reduce pressure on your feet, making it more comfortable for long hours of wear.
Materials and Breathability
The material of your shoes can play a significant role in heel pain. Non-breathable materials like plastic can lead to sweaty feet and increase the risk of blisters. Choose shoes made with breathable materials like leather, mesh or canvas to ensure your feet stay dry and comfortable.
Fit and Comfort
Choosing the right size shoe is crucial for preventing heel pain. Wearing shoes that are too tight or too loose can provide inadequate support to your foot, resulting in unnecessary strain on your heels. Make sure to try on shoes at the end of the day when your feet are at their largest and bring any inserts or orthotics you wear regularly.
Frequently Asked Questions
How can I relieve heel spur pain?
Heel spur pain can be relieved through a combination of treatments such as resting and icing the affected area, taking over-the-counter pain relievers, doing stretching exercises, using shoe inserts or orthotics, and wearing comfortable shoes with good arch support. In severe cases, physical therapy or surgery may be necessary. It is important to avoid high heels, tight shoes, and activities that exacerbate the pain. Consult with a healthcare provider for an accurate diagnosis and proper treatment plan. Consistency in treatment methods and patience are key in managing and relieving heel spur pain.
Can wearing heels cause heel pain?
Yes, wearing heels can cause heel pain. This is because when you wear high heeled shoes, it shifts your body weight forward, leading to increased pressure on the ball of your foot and your heel. This pressure can cause pain and eventually lead to conditions like plantar fasciitis, Achilles tendonitis, and even stress fractures. It is important to choose shoes with good arch support, cushioning, and a sturdy heel to reduce the risk of developing heel pain. Additionally, limit the amount of time you spend in high heels and opt for comfortable shoes whenever possible.
Who is most at risk of heel pain?
Heel pain can affect anyone, but people who spend a lot of time on their feet, such as athletes, runners, and people who wear high heels, are more likely to experience it. Additionally, aging can increase the risk of heel pain, as the fat pad on the heel wears down and becomes less protective. People who are overweight or obese may also be at a higher risk due to the added pressure on their heels. Poor footwear choices and certain medical conditions such as plantar fasciitis and Achilles tendonitis can also increase the risk of developing heel pain.
What is the difference between plantar fasciitis and heel spurs?
Plantar fasciitis is a condition where the plantar fascia, a band of tissue that runs from the heel to the toes, becomes inflamed and causes heel pain. A heel spur, on the other hand, is a bony growth that forms on the heel bone due to repeated stress or strain on the foot. While heel spurs can sometimes be a result of plantar fasciitis, they are not the same condition and require different treatment approaches. Plantar fasciitis is typically treated with stretching exercises, ice therapy, and supportive footwear, while heel spurs may require cortisone injections or surgery.
Conclusion
In conclusion, finding the right shoes for heel pain is crucial for maintaining your foot health and avoiding discomfort. Remember to prioritize comfort, support, and cushioning when selecting your shoes. Don't shy away from investing in a quality pair of shoes, it's an investment in your health and well-being!
By taking the time to understand your unique foot needs and selecting the right pair of shoes, you can reduce the risk of developing heel pain and keep your feet happy and healthy. Don't let heel pain hold you back from your daily activities or workouts. With the right shoes and some proper self-care, you can keep moving forward with confidence. So, choose your shoes wisely, take care of your feet, and stay on top of your game!